How do I request a withdrawal?
Follow these three easy steps to request a withdrawal:
1. After logging in to your account, click the profile icon at the top of the page.

2. From the Cashier window, select 'Withdraw'.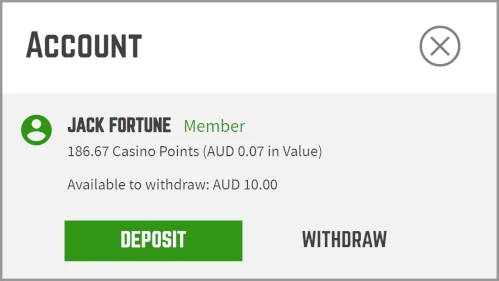 3. Select the withdrawal method you wish to use from the menu.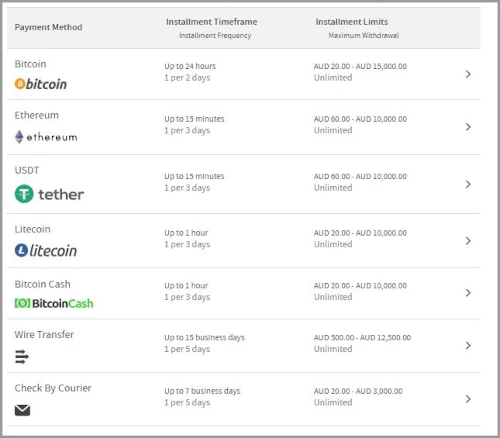 4. Enter the amount you want to withdraw along with any other required information, then click 'Request Withdrawal'.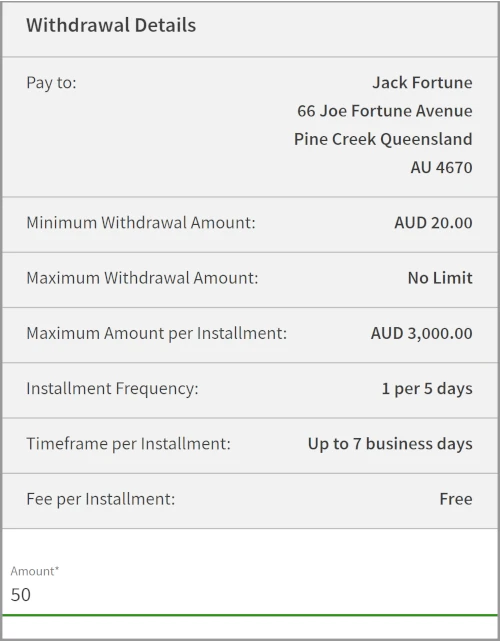 5. You will then be presented with a unique reference number.

IMPORTANT: Any funds requested for a withdrawal, along with applicable fees, will instantly be removed from your playable balance. The funds are moved to 'Pending Withdrawal' until the withdrawal is processed or cancelled.
Please note that withdrawals are processed every day on a first-come, first-served basis. As long as all pre-authorized or pending deposits into your Joe Fortune account have been settled, your request can take approximately 24-48 hours to be approved.
Did you find what you were looking for?